29Jul2009
Filed under:
Gossips
Author: micky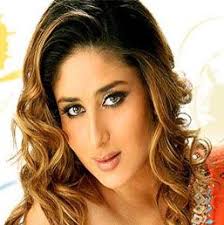 Every Thing Is Fare In Love & War says Kareena. Kareena Kapoor is holding crosses as she is eagerly waiting for Love Aaj kal to be released and become a huge success at the box office in comparison to Kambakkht Ishq.
Yes, Kambakkht Ishq is my film but then so is Love Aaj Kal. For both Saif and me, Love Aaj Kal is a not just a prestigious project, but also something which is very close to our hearts", Kareena says.
Releasing this Friday, Love Aaj Kal is Saif's first production venture. Tell her that expectations are huge from the movie as well as Saif and she nods in agreement. "Yes, I'm aware of the huge expectations and I also know that Love Aaj Kal has turned out to be a lovely film. The good part is that the film has generated positive vibes and everyone expects good things from the film," she said.
Another factor that makes Love Aaj Kal a special film for Kareena is the fact that it has Imtiaz at the driving seat. "I have worked with Imtiaz in Jab We Met and ever since then we all expect so much from him. He has great sensibilities of a storyteller and can't set a foot wrong," she adds. Remembering her stint in Jab We Met, Kareena agrees that it was an extraordinary experience. "The chance to play a character like Geet doesn't happen all the time; it just happens. When you begin working on a film, you of course know about the story and your character. However, no one knows how audience will eventually react to it. Geet did strike a chord with the audience and has become a household name."